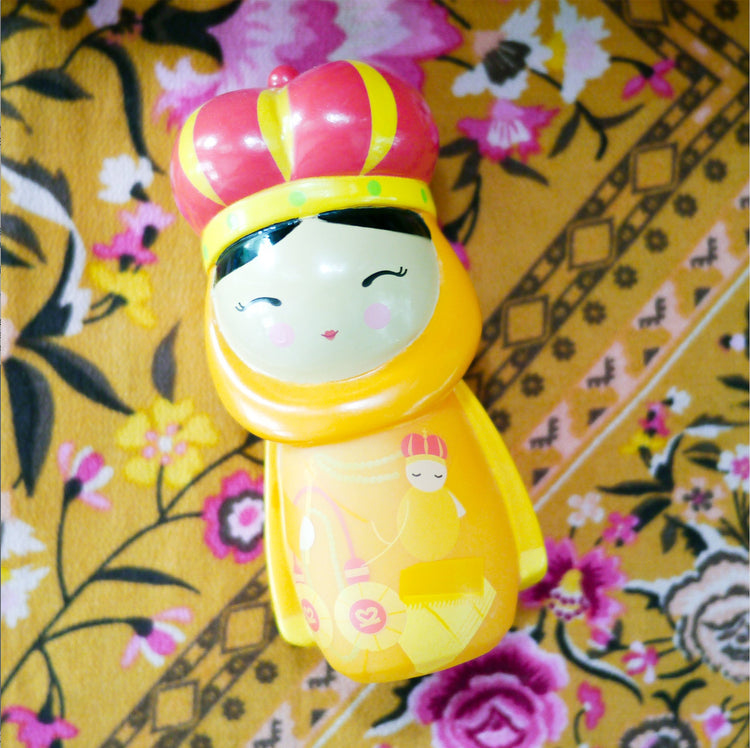 Month of Mary
During the month of May we'll be highlighting our Marian dolls (which are all on sale this month!) and exploring how through play based learning we can plant a seed of faith in our children that will truly last a lifetime. Today we look at Our Lady of Vailankanni, also known as Our Lady of Good Health!
The beautiful story of Our Lady of Vailankanni took place in India in the 16th century.  A little boy was carrying a jug of milk home for his master when he decided to rest for a bit under a tree.  He soon fell asleep, but was woken by a beautiful woman holding a baby.  She asked if she could have some of the milk for her baby, and the boy happily shared.  When he arrived home later that day, he was accused of drinking the milk himself.  The little boy explained what had happened, and when he still wasn't believed, the jug of milk miraculously refilled and kept filling until it was pouring out of the top!
What a beautiful lesson on generosity! 
Generosity is such an important lesson to teach our children.  Not only is it at the heart of the Christian message, but studies show that generous people live longer, happier and healthier lives. 
The beauty of a giving spirit, which the little boy in the story had, is to "give without counting the cost".  He didn't expect anything in return, and in fact was getting himself into trouble!  But God is never outdone in generosity, and though he expected nothing in return, God rewarded him with a miracle and even more milk than he had given. 
This short miracle story offers us two valuable lessons of the faith to teach our children.  That we should give without expecting anything in return, and that God's generosity is "overflowing". 
What a great opportunity to talk with your child about all the gifts God gives to us!  The beautiful world we live in, His Son, the sacraments- the examples are endless!
Cultivating awareness of God's generosity with us, helps children to give to others more freely.  When we become aware of the unending blessings in our lives, it's easier to avoid toxic scarcity mindset. 
Children learn to trust that God's blessings will continue to flow, so it is "safe" to be generous and share with others.  They learn that "keeping score" (I helped you, so now you owe me) is pointless, because God is the ultimate source of all good things.  We can be generous, because our hope is in God and not in man.
This is just one example of how to use this story to explore and expand on an aspect of our faith.  Together with your child, I'm sure you will discover even more! God bless!